I love finding old houses for sale, and a Victorian fixer upper is among my favorites.  Wow, look at this beauty build in 1897!  4236 square feet of Victorian charm with 6 bedrooms, on a corner lot!
This stick Victorian house style is traditional with plenty of character, but the architecture is still clean lined enough to feel fresh and modern.  I would clean up the landscaping, and highlight the architectural features, especially at the gables and the corner windows.  I'm dying for that porch!
Are you looking to buy or renovate a historic home?  I'd love to help!
Go HERE to read my Blog Series on historic homes
or HERE to schedule a FREE phone consult with me NOW!

The exterior could do with some love.
Just a bit of tidying, landscaping and definitely some bright paint colors with contrasting trim would bring her out of the shadows.  Like one of these maybe?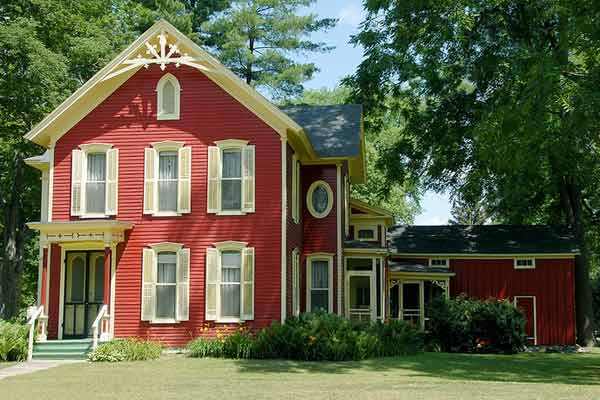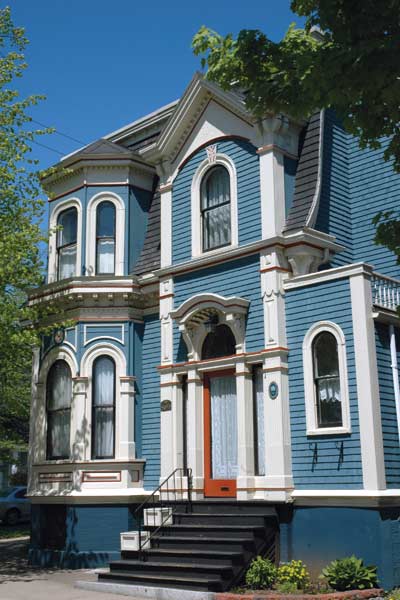 The interior is full of original woodwork, stained glass and high ceilings.  I love the transoms, spandrels and the stained glass!
There's no photos of the kitchen or bathrooms, which tells me they need work.  It would not be hard at all to restore this to it's true vintage charm!
Here's some ideas for modern ways to keep the Victorian charm
Some ideas for the porch
How about some of these antique finds for the interior?